Videa is a place which unique idea can "fly high and far away" in "Vuniverse – Spiritual Metaverse". It is not restricted by rules in real life, in contrast, these interesting ideas will last on Vuniverse forever. Let's explore how to create and send Videa through the following article!
1. How to create Videa
Step 1: Login Vconomics, select "Vuniverse" to start discover "Vuniverse – Spiritual Metaverse".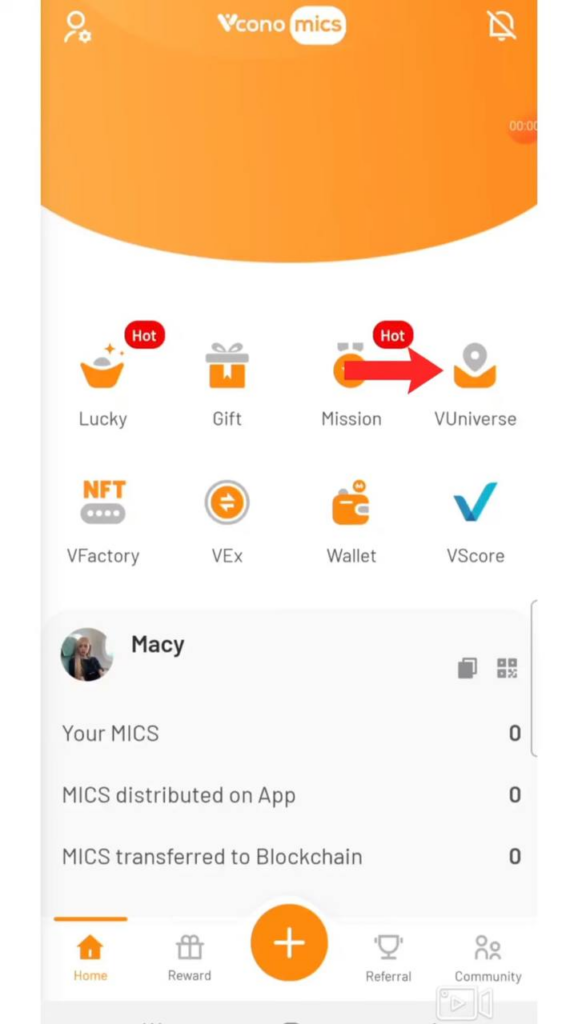 Step 2: Go to "My Universe", choose "Create your world" then click "Videa".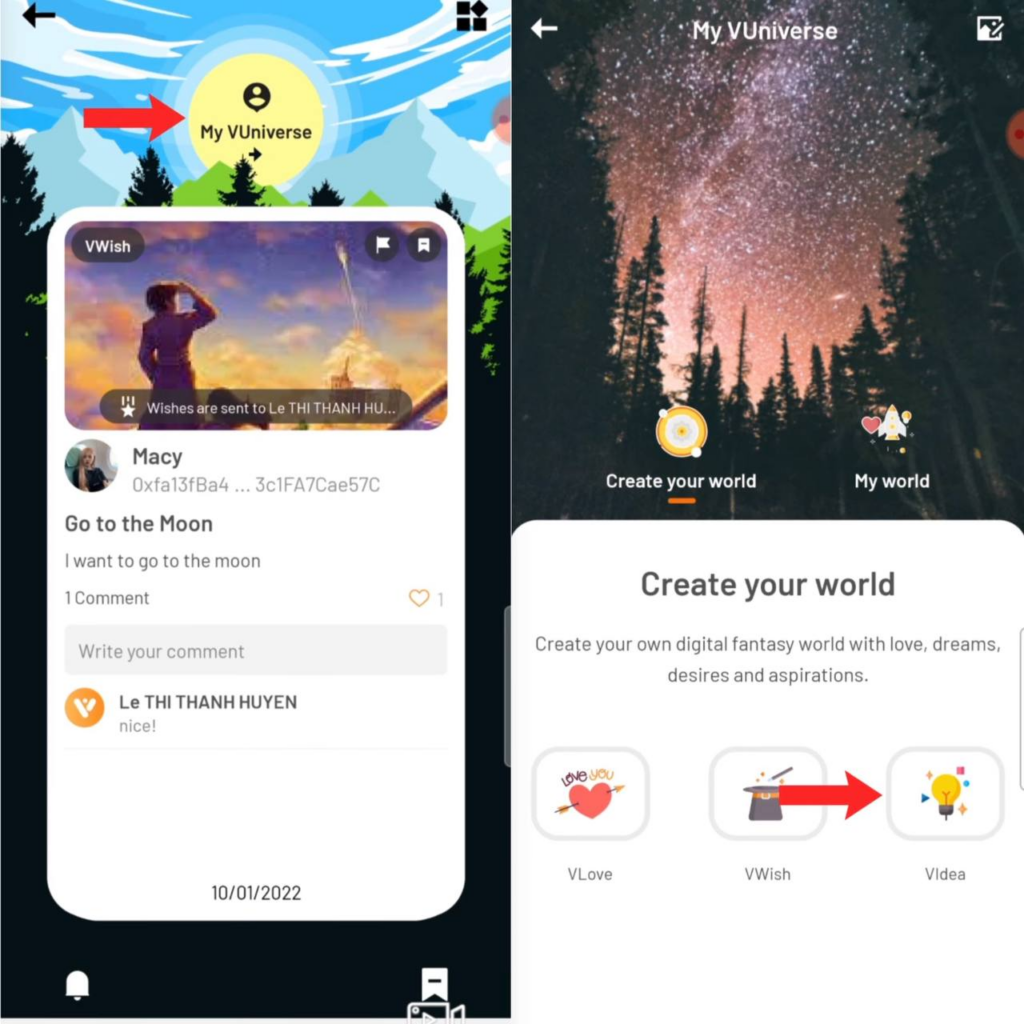 Step 3: Tap the icon to upload a picture.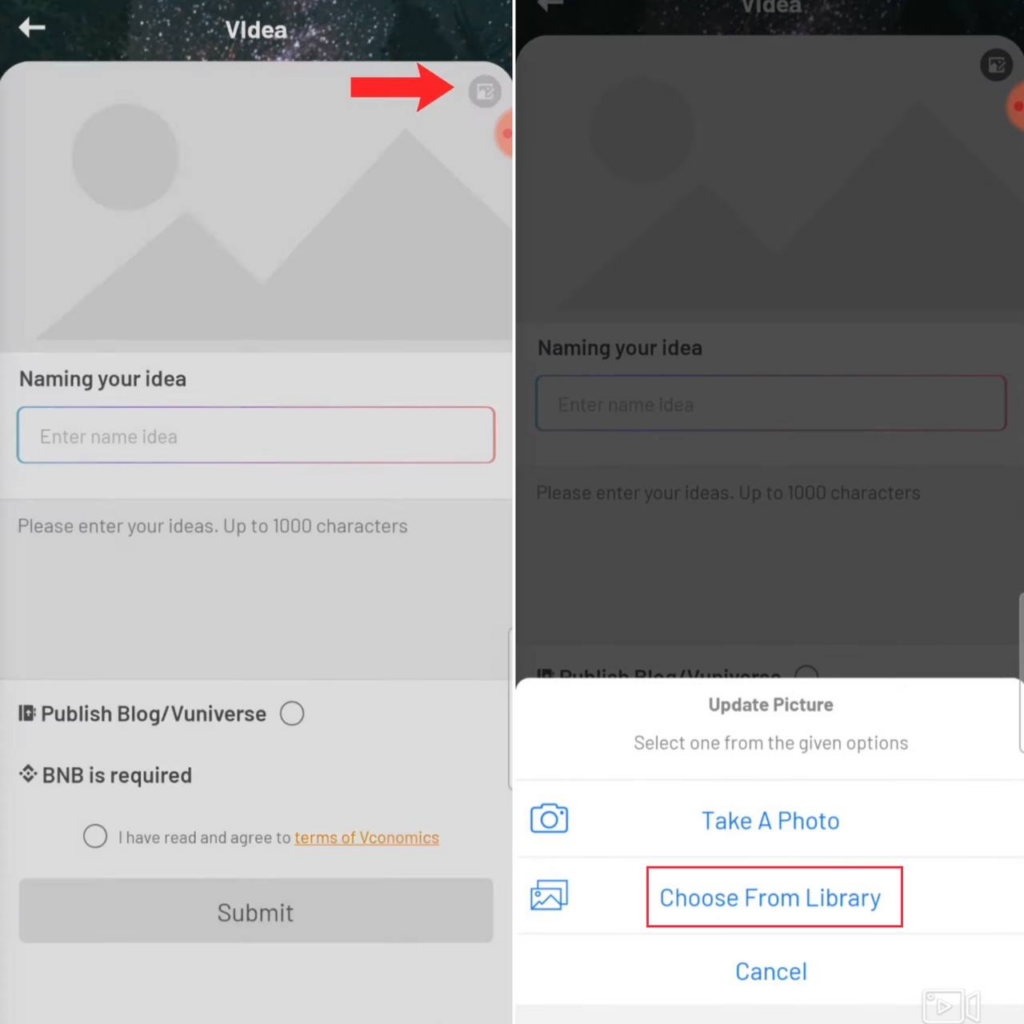 Step 4: Enter the name and description about your Videa (You can choose to Publish on Blog/Vuniverse or not). Tick to agree with the terms, then "Submit"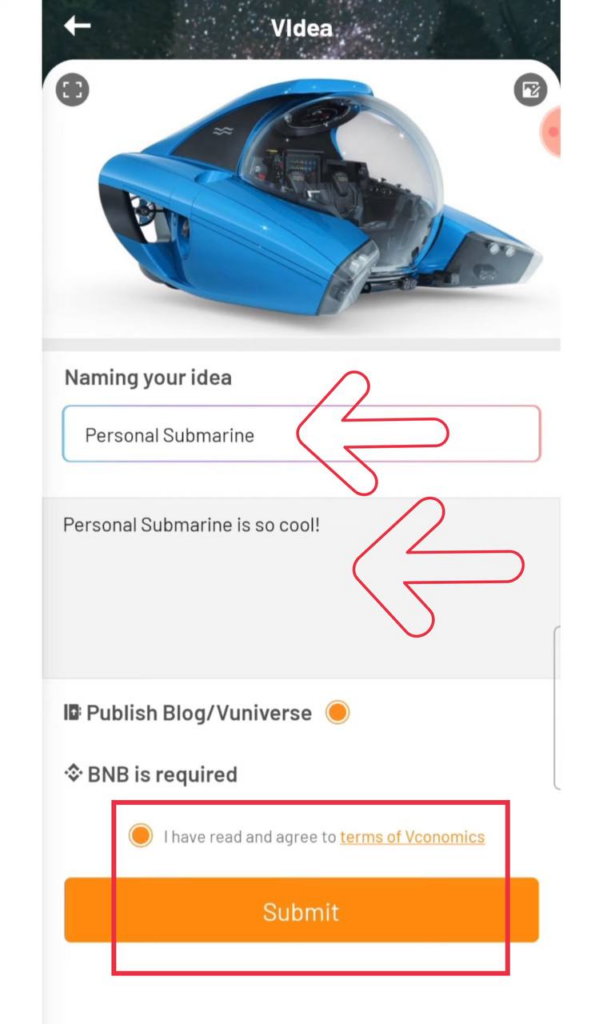 Step 5: After create successfully, tap "Confirm". Go to "My world", then "Videa" to see your Videa.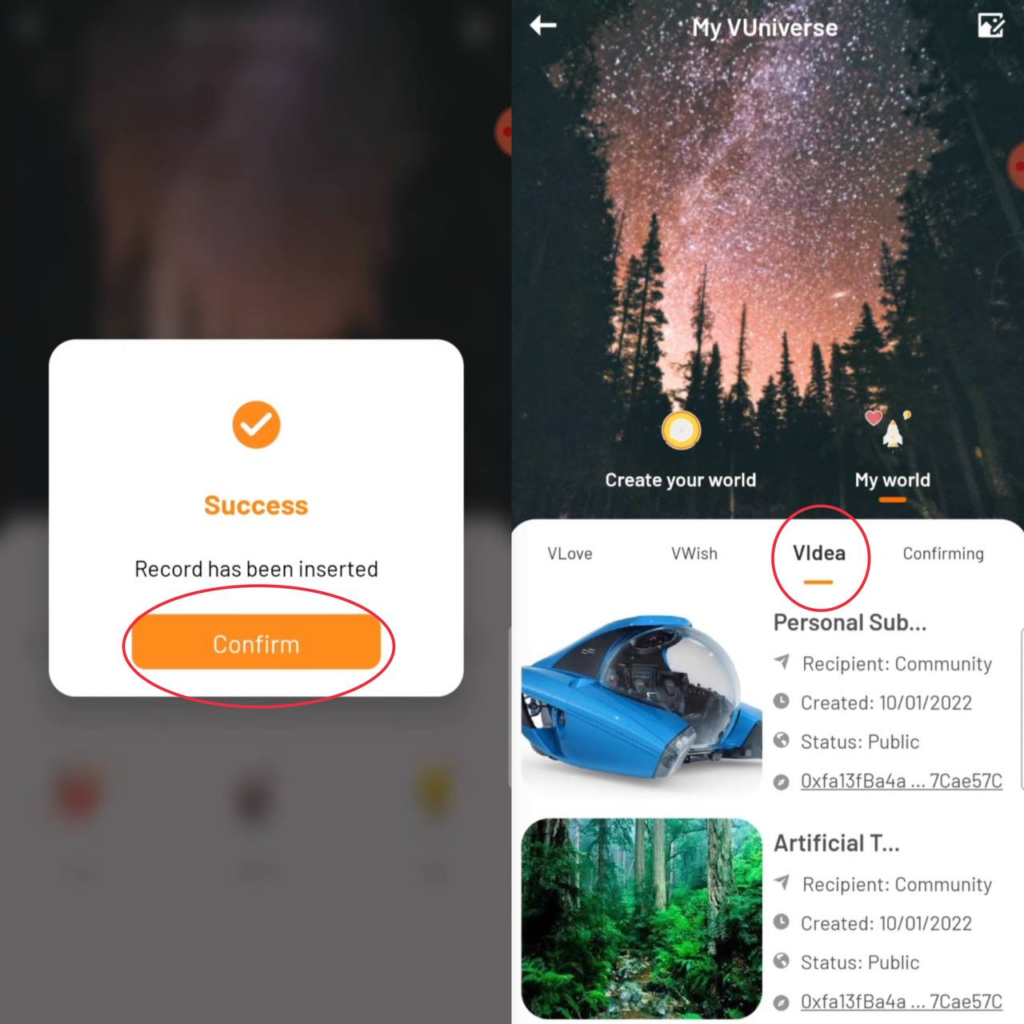 2. How to interact with Videa
2.1. Check notification
You will have notification when someone comment/react to your Videa.
Step 1: Tap the ball icon to see who interacted with your Videa.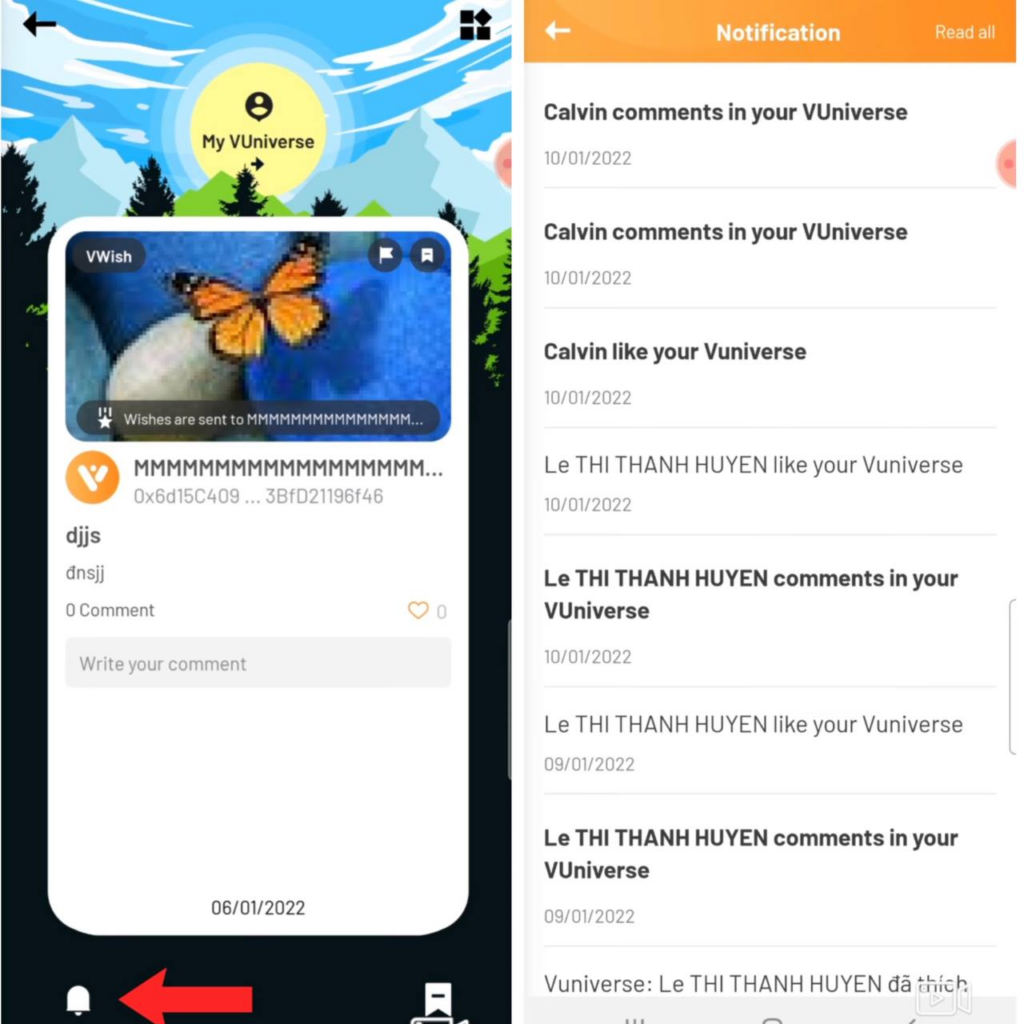 Step 2: Tap "Comment" to see in details. You can react or reply comment if you want.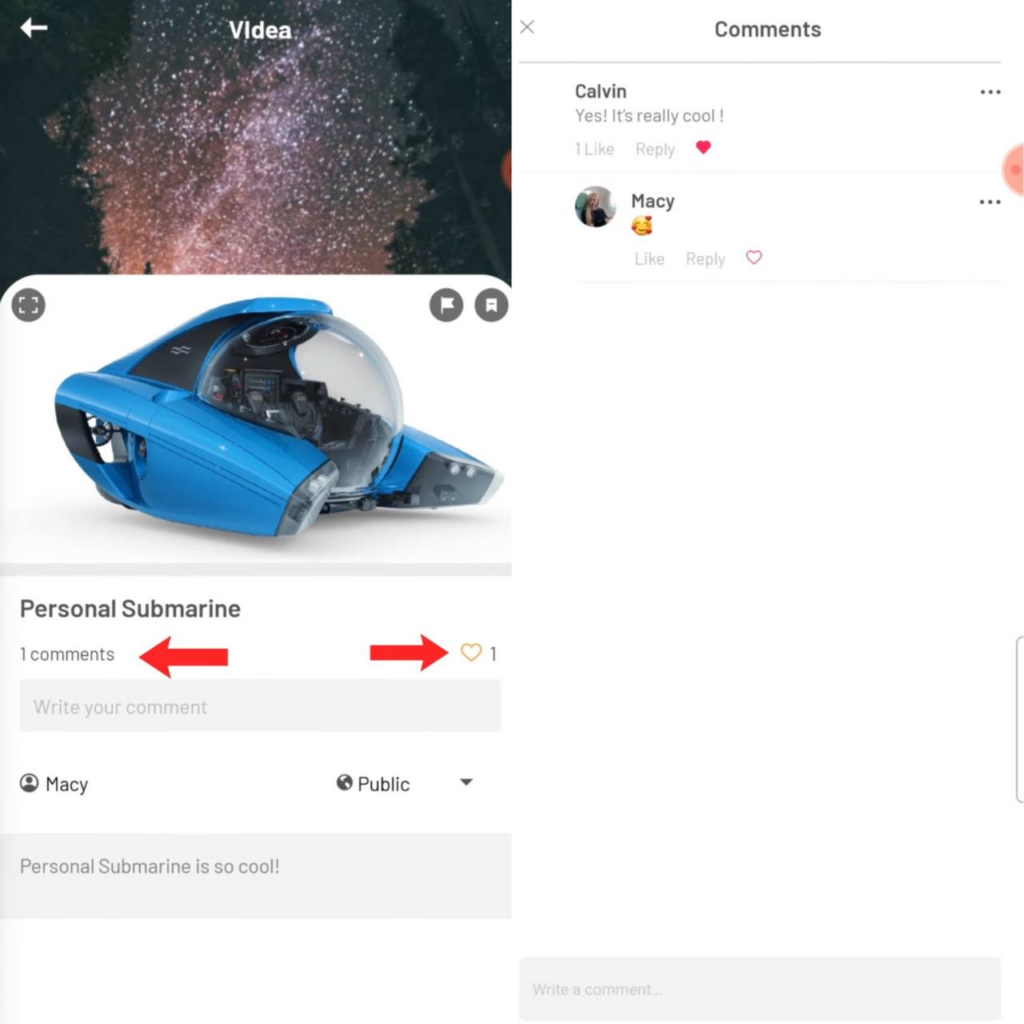 2.2. Check Videa community
Step 1: Tap the top right icon to open "Filter". Select "Videa" to see all the ideas.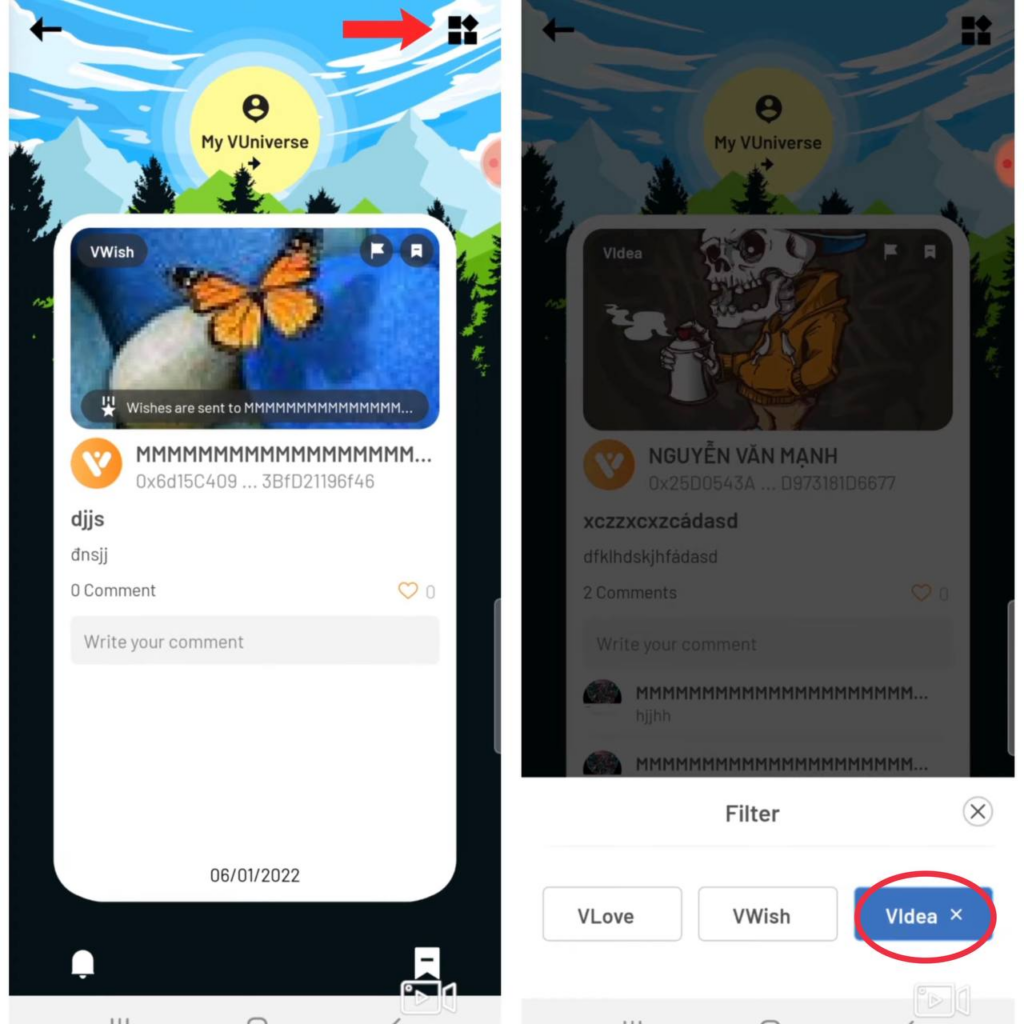 Step 2: You can "Like" or "Comment" other Videas.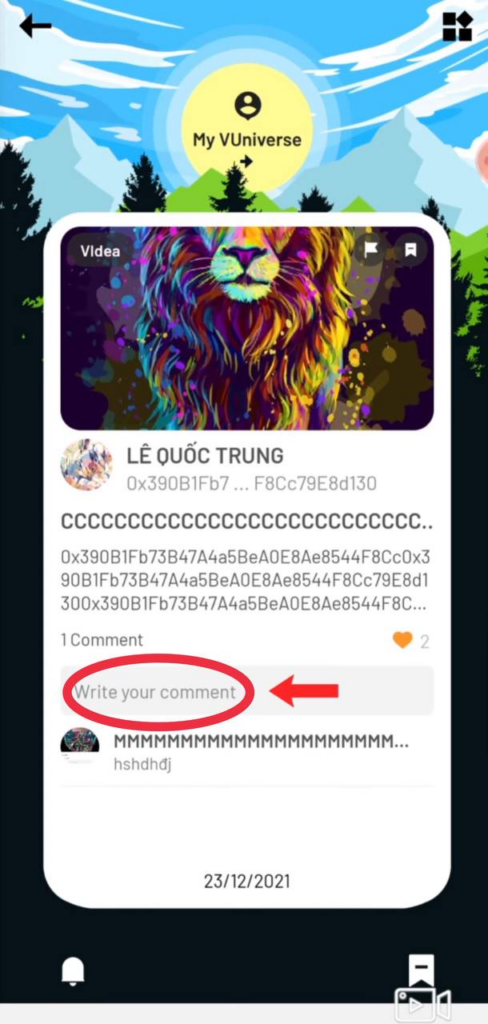 2.3. Mark impression Videa
You can mark Videa which you interested in.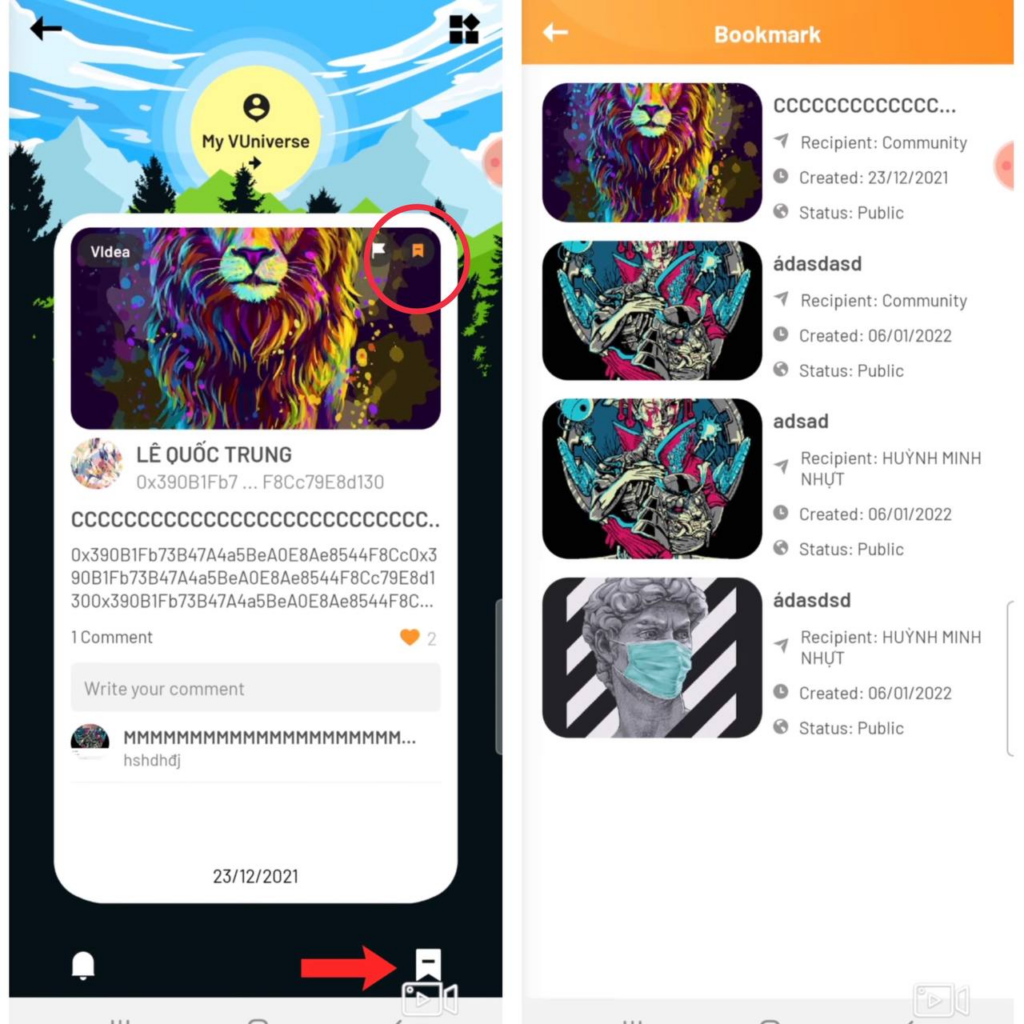 Within a few simple steps, you can create and send Videa to "Vuniverse – Spiritual Metaverse". Don't hesitate to contact Vconomics team if you need any support.

Download Vconomics and get FREE MICS !
Join Vconomics channels to get extra FREE MICS
Telegram – Facebook – Twitter – Medium – Tiktok – Instagram – Youtube
Website: https://vconomics.io
Email: [email protected]