Vwish exists in the form of NFT, with the main content being the wishes/ prayers,… You can send Vwish to a individual or community. Read the following articles to learn how to create Vwish on "Vuniverse – Spiritual Metaverse"!
1. How to create Vwish
Step 1: Login Vconomics, select "Vuniverse" to start discover "Vuniverse – Spiritual Metaverse".
Step 2: Go to "My Universe", choose "Create your world" then click "Vwish.
Step 3: Tap the icon to upload a picture and create your Vwish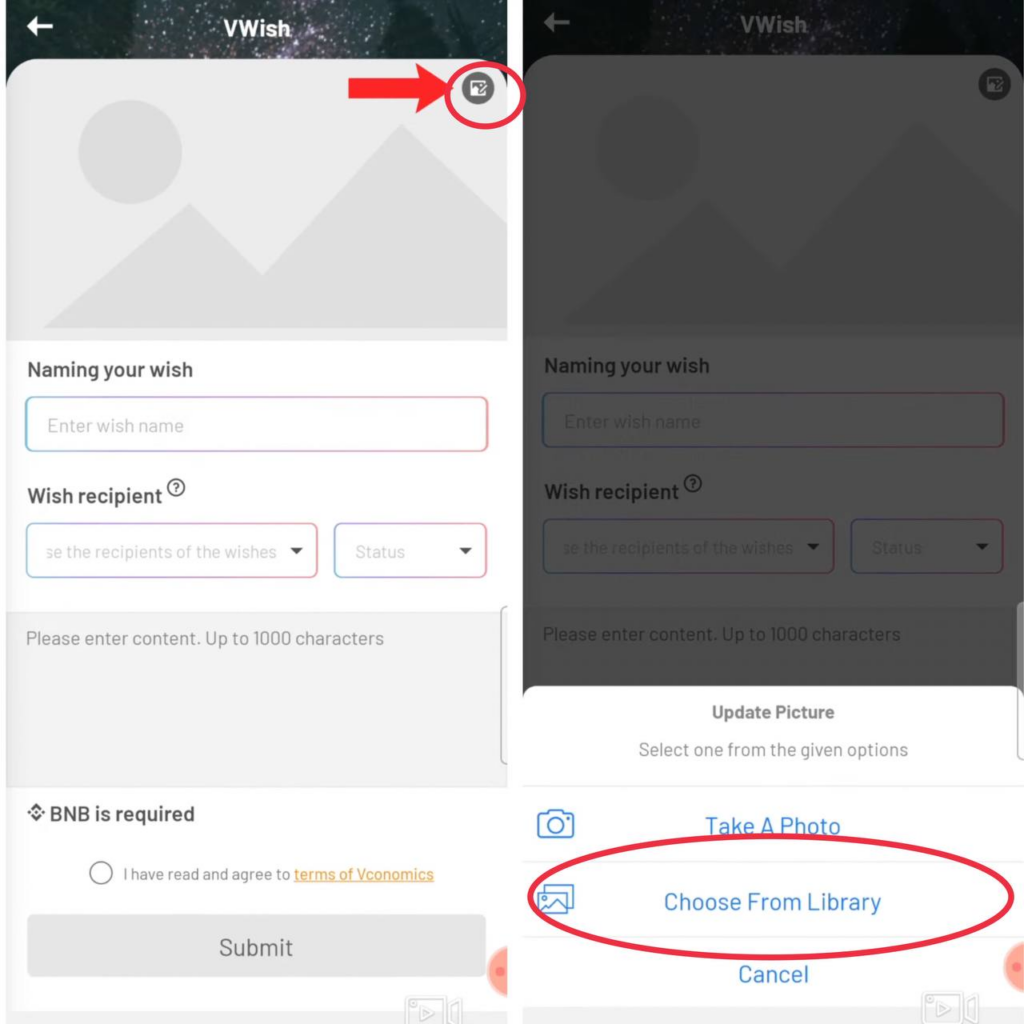 Step 4: Enter the name of your Vwish, select a recipient. You can send to yourself, to universe or special address (*)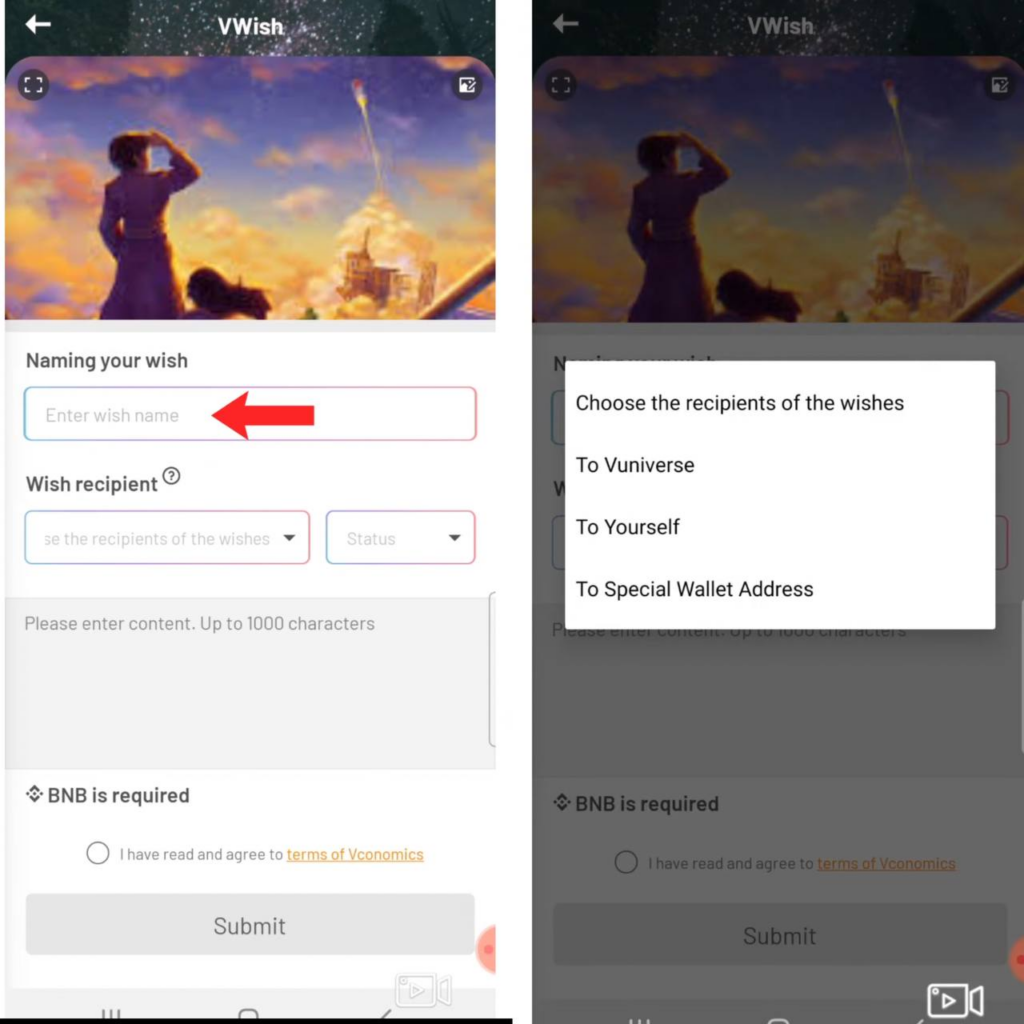 (*) For special address, copy the their wallet address and paste it.
Step 5: Write some details about your Vwish. Then set the status of Vwish to "Public" or "Private".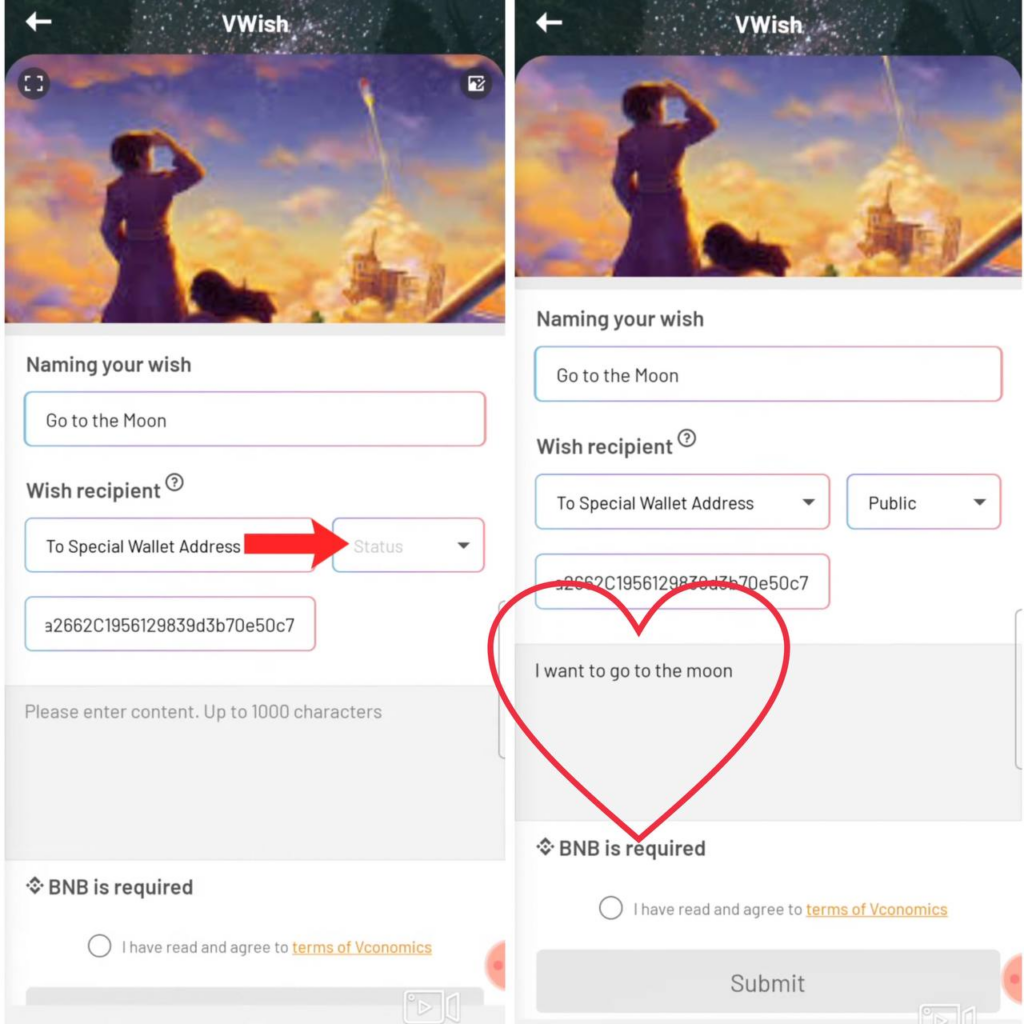 Step 6: Tick to agree with the terms, then "Submit"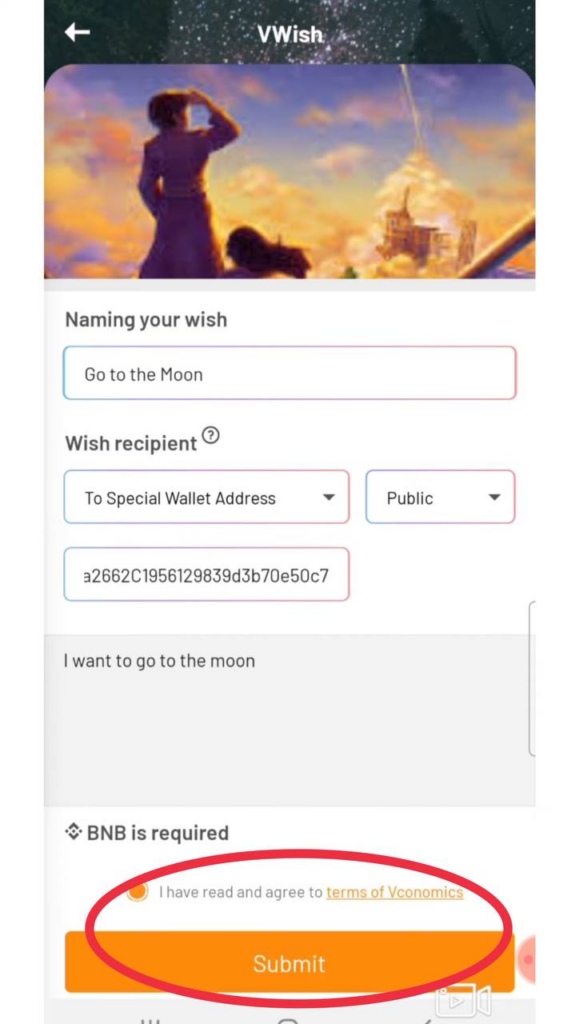 Step 7: After submit successfully, tap "Confirm". Go to "My world", then "Vwish" to see your Vwish.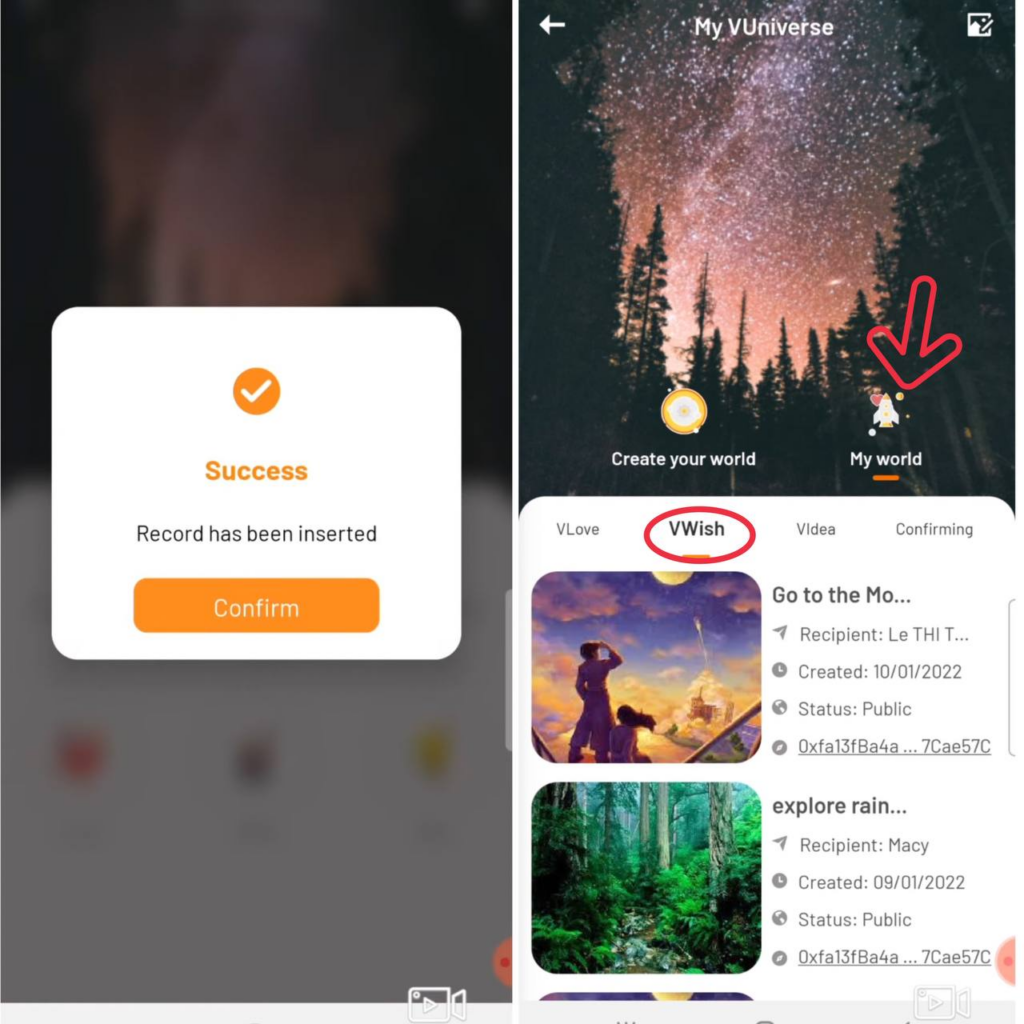 2. How to interact with Vwish
2.1. Check notification
You will have notification when someone comment/react to your Vwish.
Step 1: Tap the ball icon to see who interacted with your Vwish.
Step 2: Tap "Comment" to see in details. You can react or reply comment if you want.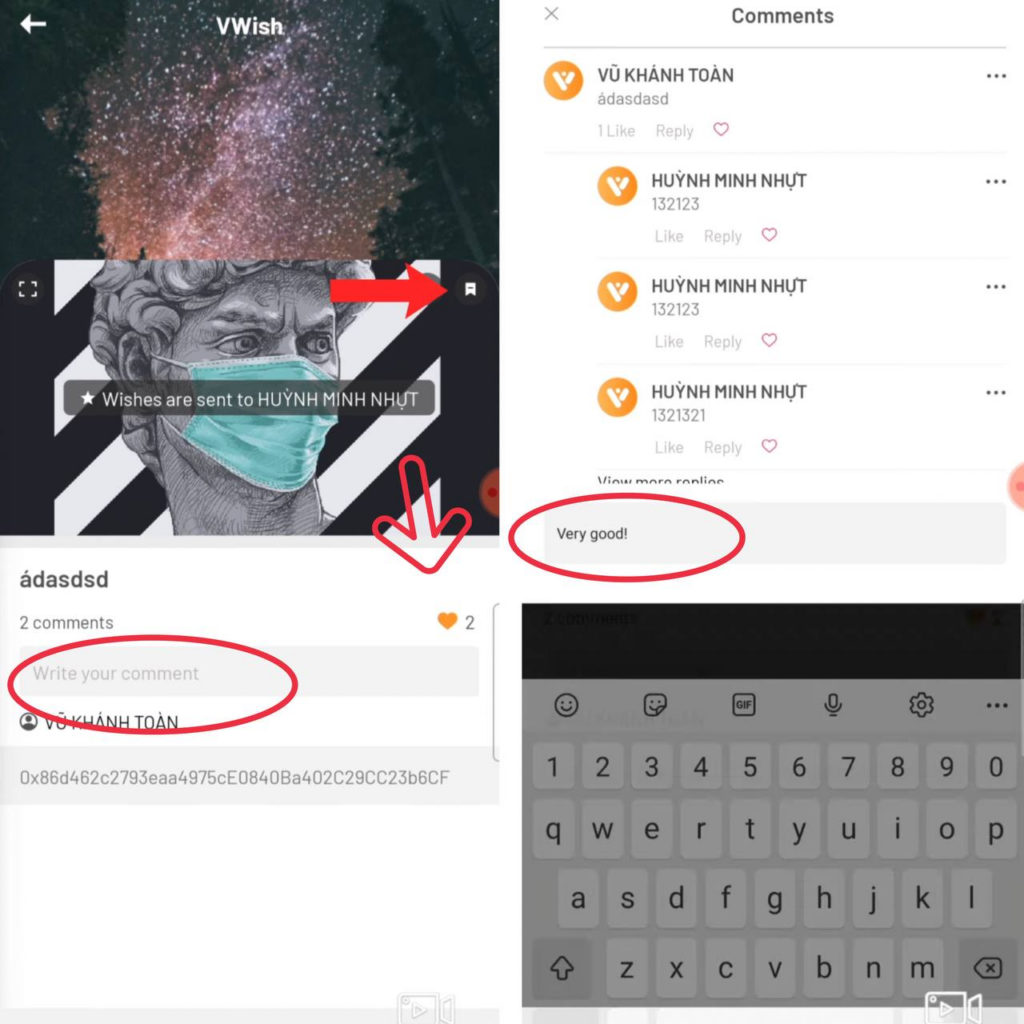 2.2. Check Vwish community
Step 1: Tap the top right icon to open "Filter". Select "Vwish" to see all the ideas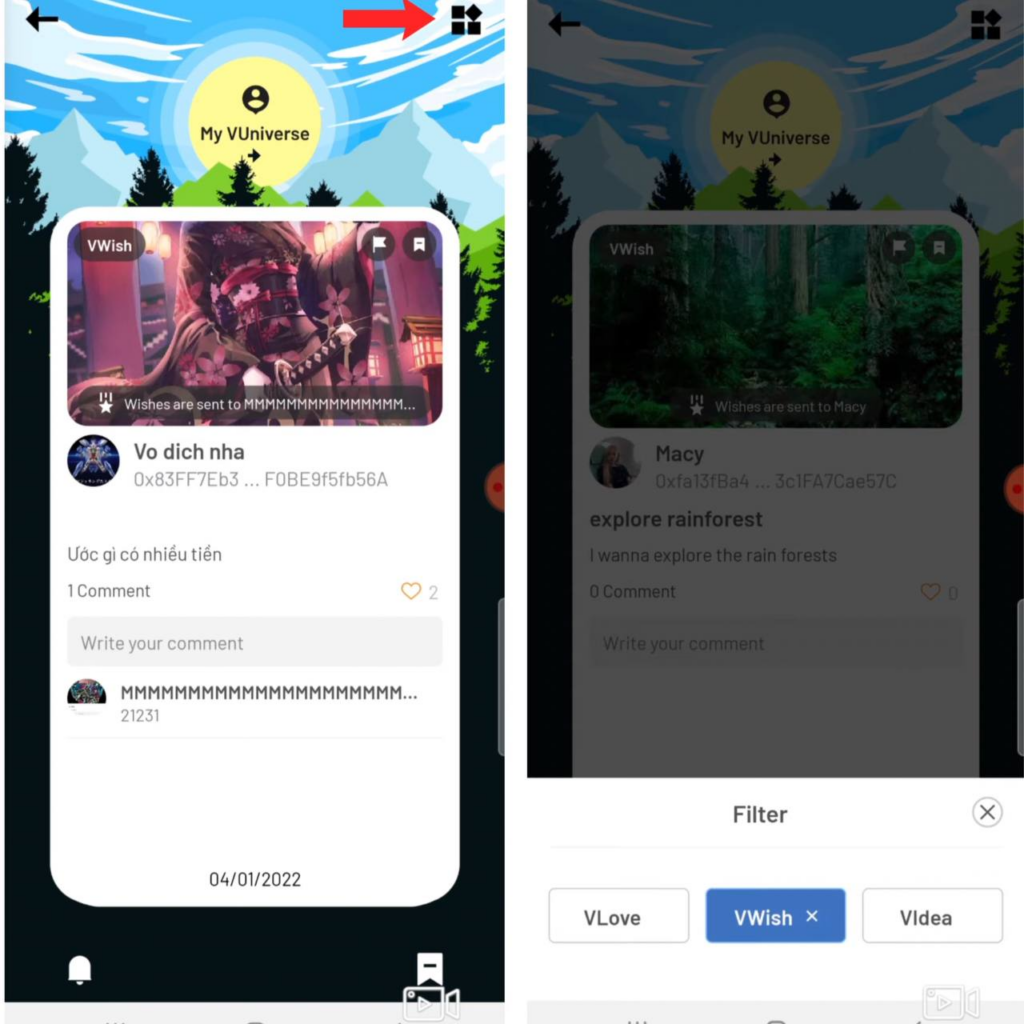 Step 2: You can "Like" or "Comment" other Vwish.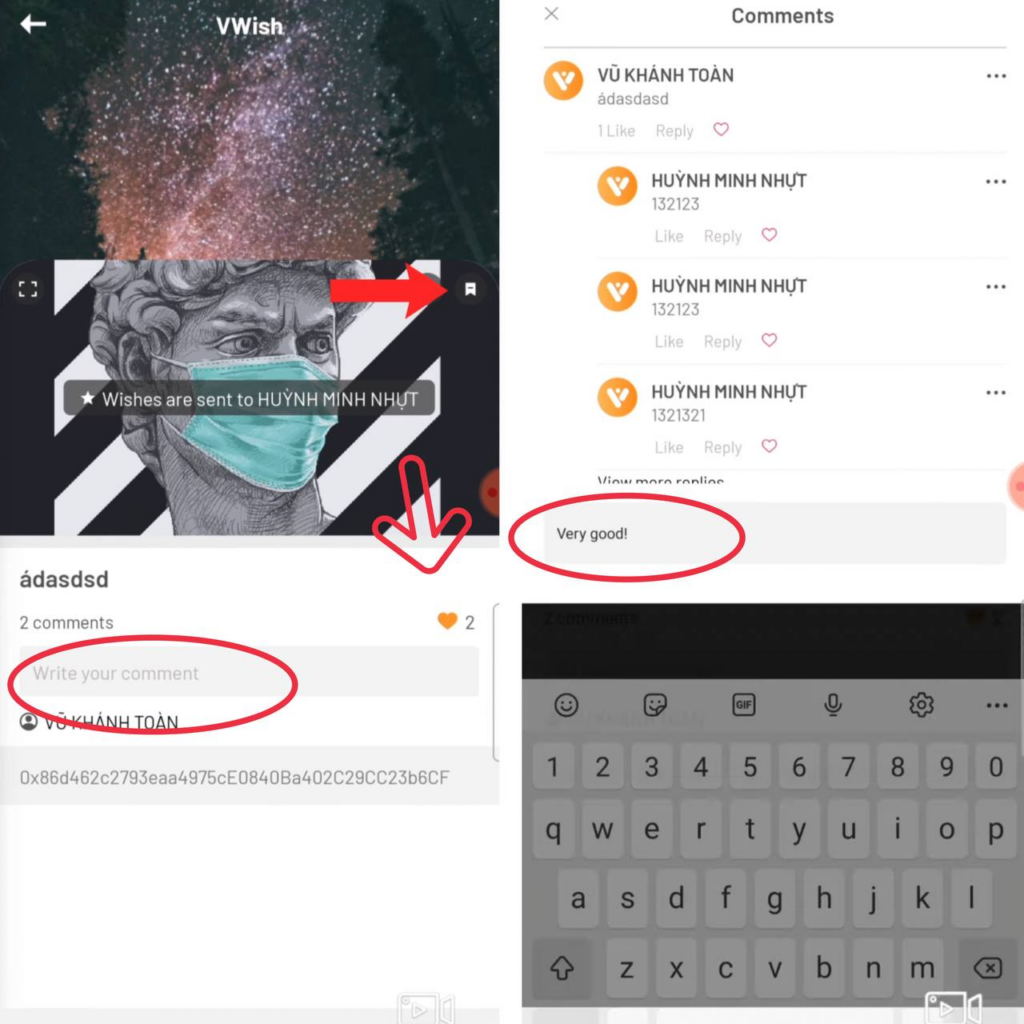 2.3. Mark impression Vwish
You can mark Vwish which you interested in. Click the following to see Bookmark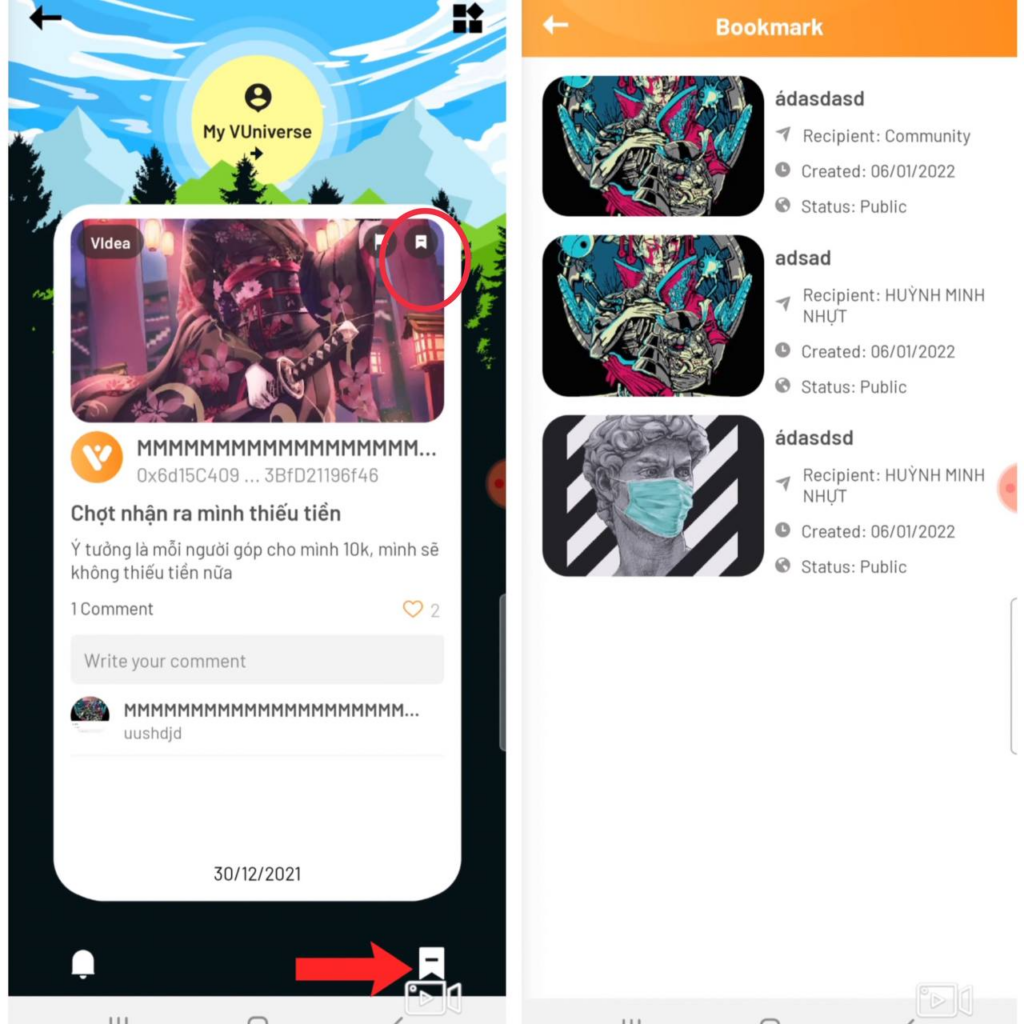 Within a few simple steps, you can create Vwish to on "Vuniverse – Spiritual Metaverse". Don't hesitate to contact Vconomics team if you need any support.

Download Vconomics and get FREE MICS !
Join Vconomics channels to get extra FREE MICS
Telegram – Facebook – Twitter – Medium – Tiktok – Instagram – Youtube
Website: https://vconomics.io
Email: [email protected]