It takes only seconds to switch Vconomics app to English version.
1. Initial Language Settings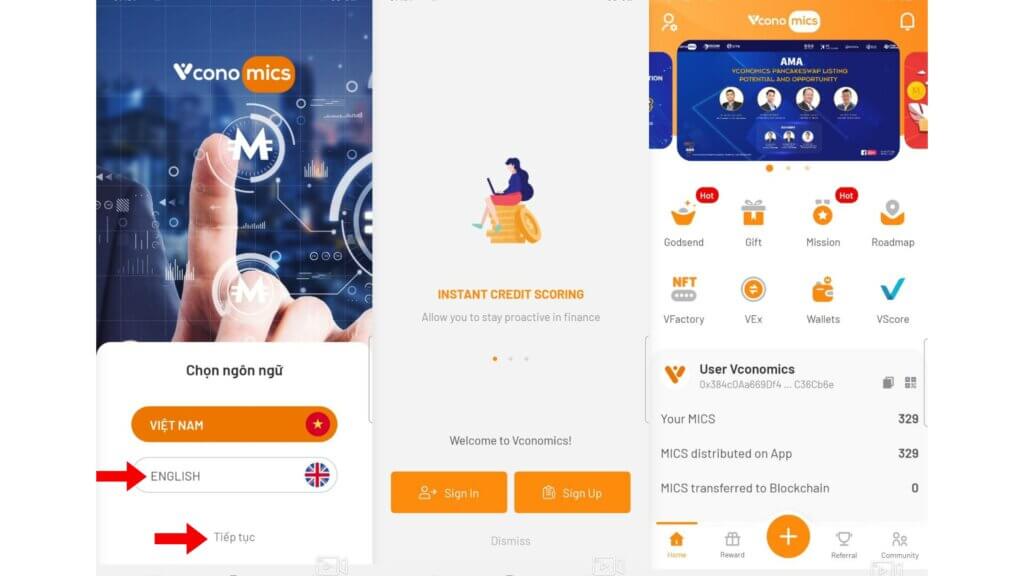 Step 1: Download Vconomics app
Step 2: Open Vconomics App and select English language
Step 3: Sign in to your account or Sign up
2. Change Language Settings to English
Step 1: Tap the top left icon in home screen.
Step 2: Select "Cài đặt / Settings"
Step 3: In "Chọn ngôn ngữ / Language", select EN to switch to English version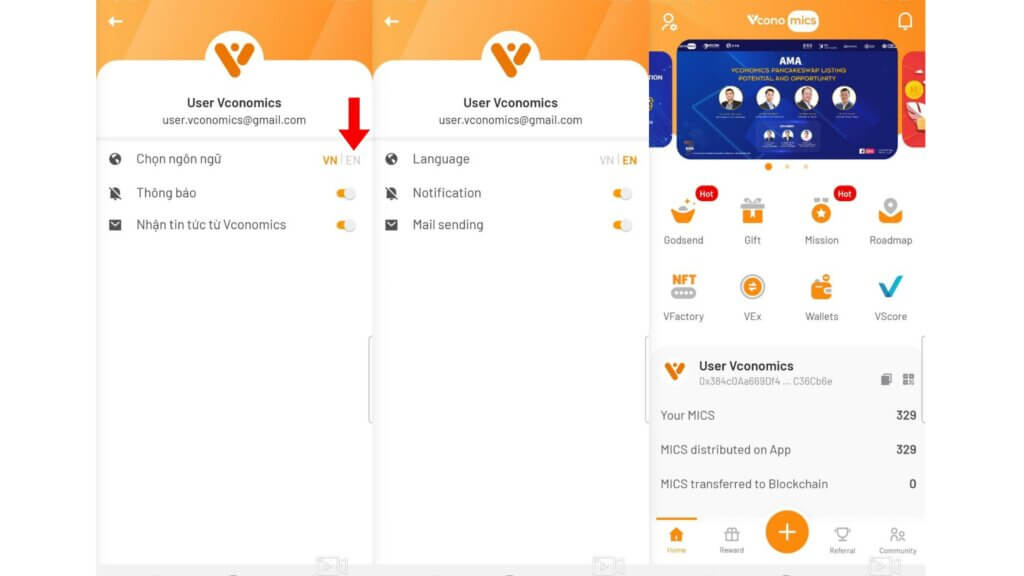 You can also watch language settings user guide video HERE.
Within a few simple steps, you can set app language to English and explore Vconomics. Don't hesitate to contact us if you have any question!
Download Vconomics and get FREE MICS !
Join Vconomics channels to get extra FREE MICS
Telegram – Facebook – Twitter – Medium – Tiktok – Instagram – Youtube
Website: https://vconomics.io
Email: [email protected]
VCONOMICS – DECENTRALIZED DIGITAL ECONOMY